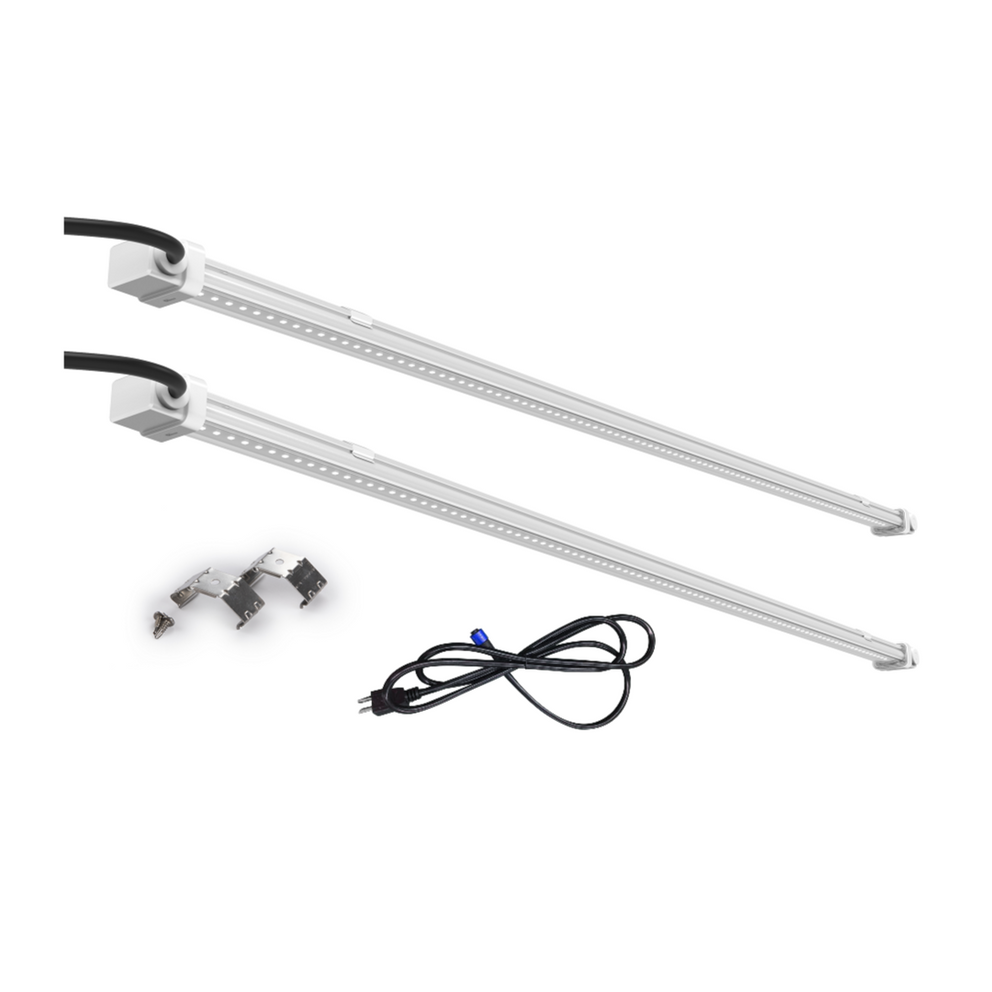 FGI
FGI Flexi-clone LED grow light for seedlings, clones and plant starts
$ 68.00
$ 129.00
 Quality Made LED Lighting For Healthy Clones and Starts Overview  Introducing our new FGI Flexi-Clone LEDs. Each set is linkable to a single 110V connection (220V optional with an accessory plug installed). Daisy chain up to 60 bars to run your entire plant propagation area.   We've designed this light to provide perfect light intensity and an ideal spectrum for growing cuttings and clones.  Competitive Compare to other plastic clone/seedling lights and you'll see why people choose the flexi-clone system instead. At Forever Green we design lights here in the USA based on feedback from experienced growers. Each design is tested in actual commercial grow facilities to ensure the work great. The FlexiClone system is awesome. Your plants will love this light.  Description  Our new 25 watt LED grow light set is ideal for clones and young veg plants. Each bar covers a 4' long by 12" wide area at 12-15" from the top of the plants/seedlings.  Sold as as set of two bars, use two of the Flexi-clone bars to cover 4' long shelves and up to 24" of width. Benefits Using our tried a true light spectrum recipe, we use neutral white and cool white diodes to create the ideal environment for young plants.  Daisy chain up to 30 Flexi-clone bars on a single 110V plug in (or optionally remove the 110V plug and instead use 220V power and daisy chain up to 60 bars).     Unboxing and Installation Video  ~Technical Specs~ Product FGI Flexi Clone LED Grow Light (set of two) Light Source LED Spectrum 4506 CCT Warm White / Neutral White mixPhotosynthetic Light MeasurementsPPF Output* 69 umols/ms PPF Efficacy* 2.30 Umol/sec/wPPFD @ 12" 115 Umol/m²/sFixture coverage ( max intensity / max uniformity )* 4' x 1' per LED / 4' x 2' per set of two LEDsPhotopic Light MeasurementsLuminous Flux* 8,229 LumensLuminous Flux Efficacy* 136.2 Lm/wIlluminance @ 12" 32,069 LuxOtherInput Power 25 watts per barInput Voltage 100-277VAC autosensingDimensions 47.2"x 1.89"x 1.3"Weight 1.1 lbsOperating Temp range 32 F - 104 FThermal Management PassiveRecommended Mounting height 12" Dimming / Tuning No Product Warranty (see our warranty here) 5 years
FGI
Square 2 LED Grow Light. 220W. High Output. 2'x2'. With Far Red Too.
$ 98.00
$ 229.00
Affordable, compact, extended far red spectrum LED grow light for plants of all types.    Growing tomatoe starts with the FGI Square 2   The FGI Square 2 is an excellent entry level LED grow light for those looking to give their plants the sun's energy. Unlike other lights on today's market that only provide certain colors needed by plant life (or lack thereof), this one provides all the necessary components: red, orange, yellow green and blue spectrum which together make up the building blocks for successful photosynthesis (and closely matches our sun).  If you are looking for an easy to use LED to learn how to grow any plant types indoors, look no further than the FGI Square 2. Well loved by gardeners everywhere. Designed in the USA by Forever Green Indoors in Seattle WA. Plant lighting LED light experts since 2013. Use the Square 2 to grow all types of plants. Placing the light closer to the plants provides enough energy to match the summer sun. Pulling the light further away, or using the built in dimming, provides the right energy for starts and seedlings.  Learn more about the FGI Square 2 on our YouTube Channel here:  The Square 2 is one of the more efficient grow lights on today's market, using only 220 watts! This means it can produce far less heat than higher wattage lamps. We designed it to deliver the perfect balance of light. It's full spectrum white LEDs help plants grow healthy while adding 5% total deep as well as far-red diodes for an extended range that will optimize your plant growth! Key Features:  Compact size: 20" x 20" x 3" Lightweight: 10 lbs  Built in dimming knob: Adjusts levels for young to mature plants.  Spectrum: Full spectrum plus 5% 660nm deep red plust 730nm far red LED diodes.  Includes: 110V power cord. Two clip and steel cable wire hangars. Product manual.    Technical  PAR Chart at 24" From Diodes The right kind of light can make all the difference for your plants. Flowers, fruits and other high energy use types require levels as high as 1000 PPFD - a measurement that approximates natural sunlight. Spectrum From Our Sun   We design grow lights to closely mimic natural sunlight (shown above). Although it's not possible to exactly duplicate a giant burning ball of hydrogen, we get as close as possible with the Square 2.   Spectrum from the Square 2     Don't wait! We have limited stock on this LED. Buy yours today.     ~Technical Specs~ProductDiodes (White) Brand name: Shenzhen LidedaNumber of pieces 360Total Diode Wattage Capacity (not actual draw) 300WMaximum Advertised Wattage 300Equivalent Wattage 1000CCT 4000KCRI 80CRIOther color Diodes (Red)Brand Name: Shenzhen LidedaNumber of pieces 96CCT NAWavelength 655-665nmOther color Diodes (FR) Brand Name: Shenzhen LidedaNumber of pieces 24CCT NAWavelength 730-745nmRatio mix white/red (%) 3:1 Projected Diode Lifetime (L-90) - in hours 50,000 hours Photosynthetic Light Measurements PPF Output* 436.1 umol/sPPF Efficacy* PPF 2.1umol/J PPFD Output 900 umols/ms at 24" below diodes Photopic Light MeasurementsLuminous Flux* 30342lmLuminous Flux Efficacy 151.7lm/w Other Input Power Watts 218Input Voltage 110VCord length 8' (2.44m, 18AWG )Plug type (note if bare whip) Molded 110V Product Dimensions Dimensions W x L x H (inches) 20x20x3.5Weight (pounds) 10Operating Temp range (F) -20℃ — +40℃IP rating (UL-ETL or estimated final UL-ETL)IP(UL- UL-ETL) IP20 Physical Dimensions Package Dimension W x L x H (inches) 24x23x5Inner carton (Yes/No) NOInner Carton Weight NOMaster Outer carton (Yes/No) YESNumber of pieces in Master Carton (1, 2, 3) 1Master carton weight (lbs) 2 Dimming / Tuning Dimming (Yes/No) Yes Product Warranty (against manufacturing defects) 3 years Warranty does not include coverage for damage caused by water or exposure to VOC's or electrical damage caused by voltage spikes. We recommend using a basic power surge suppressor such as those found on power strips to protect your light from utility power outages. 
FGI
FGI Square 3 V2 Smart LED Grow light full spectrum plus 730nm Far Red
$ 169.00
$ 299.00
DESCRIPTION The FGI Square 3 V2 is the best digitally controlled WiFi LED grow light on the marketplace today. This powerful and compact grow light features built-in WiFi mesh technology (optional to use) that allows you to connect to the cloud and monitor your lighting levels and room temperature from anywhere in the world. If you're serious about growing healthy, bountiful plants, the FGI Square 3 is the perfect choice. The improved WeatherEFX WiFi LED Grow Lighting Controller, now easier to connect, can help you mimic natural sunlight conditions, promoting healthy plant growth. The controller uses either local weather data or your own custom programming to adjust the light intensity and spectrum of your LEDs, simulating changing light conditions throughout the day.  You can also create custom on/off schedules and scenarios, such as sunrise/sunset, to further customize your lighting. Plus, the controller's Cloud Intelligence feature allows you to check in on your lights from anywhere.Take your garden to the next level with more natural lighting using FGI's weatherEFX. Learn more about weatherEFX, and the Cloud Intelligence App on YouTube here:  SCIENCE Botanists studied the effect of leaf shading and competitive growth responses here: Importance of Intermittent Shade to the Ecophysiology of Subalpine Herbs, A. K. Knapp, W. K. Smith and D. R. Young from the Journal: Functional Ecology."A reduction in sunlight caused by clouds, appears to result in substantial increases to water status, and thus CO2 uptake throughout the day. Plants benefit in periodic reduction of evaporative demand that result from natural periods of intermittent shade."   APP/WiFi The Square 3 uses Cloud Intelligence, a SMART devices platform which connects the light to your phone for easy control.  The Square 3 uses a 2.5ghz Wifi connection together with ble mesh to ensure reliable operation even when you are away from the light.  Cloud Intelligence is used by many SMART devices makers such as Amysen, supplier of Wifi Smart Wall plugs which can be used to control fans, dehum, our single color FGI Far Red and UVA lightbars and any other 110V device that runs at less than 10amps.  Square 3 Product Manual  Wifi Controller Manual and Troubleshooting Guide  FEATURES Lightweight - just 13 lbs Slim - 3" deep Cool - won't add too much heat 4 push button dimming settings BUILD Our red + far red booster spectrum will help you grow the largest and most dense flowers. Super bright full spectrum 4000K diodes operate at an efficient 2.58umols/j plus 5% total 660nm red and 730nm far red diodes in a cool square within a square within a square design. This light can run full cycle from seedling to veg to flower. COVERAGE The Square 3 is designed for flowering in 3'x3' spaces at up to 1000 umols/ms. (CO2 recommended for this light level). Or grow at 800 umols/ms without CO2. It can be used for Veg when dimmed. And when fully dimmed can be used over clones and starts too.Below are PAR readings with the lights at three different distances. At 24" expect PPFD to be above 1000 umols/ms, but not as uniform. At 30" PAR will be above 750 umols/ms. This is an ideal light level if not using supplemental CO2. These levels are equal to a typical HPS grow space.At 36" light levels become more uniform from corner to corner but at 680 umols are below what we'd recommend for flower.At 48", light levels are the most uniform and are perfect for mature veg plants. Use the built in dimmer to reduce intensity for young veg plants. Product Manuals:  Square 3 Product Manual  Wifi Controller Manual and Troubleshooting Guide  SPECIFICATIONS FGI Square 3 V2 WiFi LED Grow LightDiodes (White)Diodes Brand name: Shenzhen Lideda Number of pieces 960 CCT 4000K CRI 80CRI Other color Diodes (Red) Brand Name: Shenzhen Lideda Number of pieces 256 CCT NA Wavelength 655-665nm Other color Diodes (FR) Brand Name: Shenzhen Lideda Number of pieces 64 CCT NA Wavelength 730-745nm Ratio mix white/red (%) 3:1Product Warranty/Longevity Warranty (years) 5 years Lifetime (L-90) - in hours 50,000 hours Photosynthetic Light Measurements PPF Output* 1120 umol/s PPF Efficacy* PPF 2.58umols/j Photopic Light Measurements Luminous Flux* 67,000 lm Luminous Flux Efficacy 168 lm/w Other Input Power Watts 310W Input Voltage 110V Cord length 8' (2.44m, 18AWG ) Plug type (note if bare whip) Molded 110V Product Dimensions Dimensions W x L x H (inches) 22 x 22 x 3.5 Weight (pounds) 13 Operating Temp range (F) -20℃ — +40℃ IP rating IP20 Rating CSAPhysical Dimensions Package Dimension W x L x H (inches) 27 x 26 x 6.5 Dimming / Tuning: Push button / Wifi App Product Warranty: 2 years against mfg defects.
Growing food and flowers in our test gardens.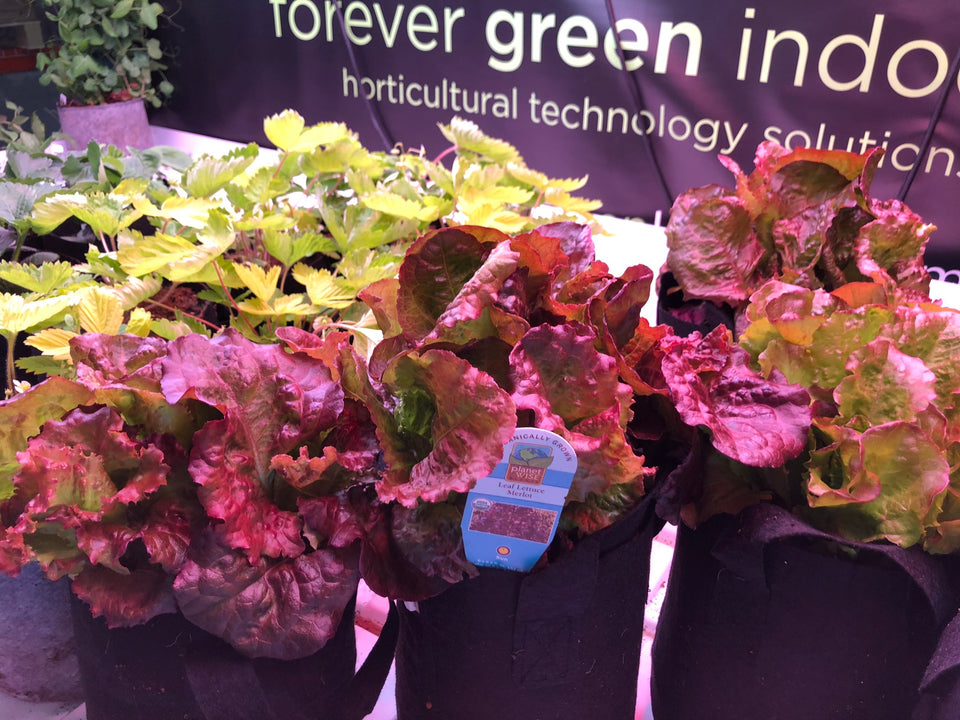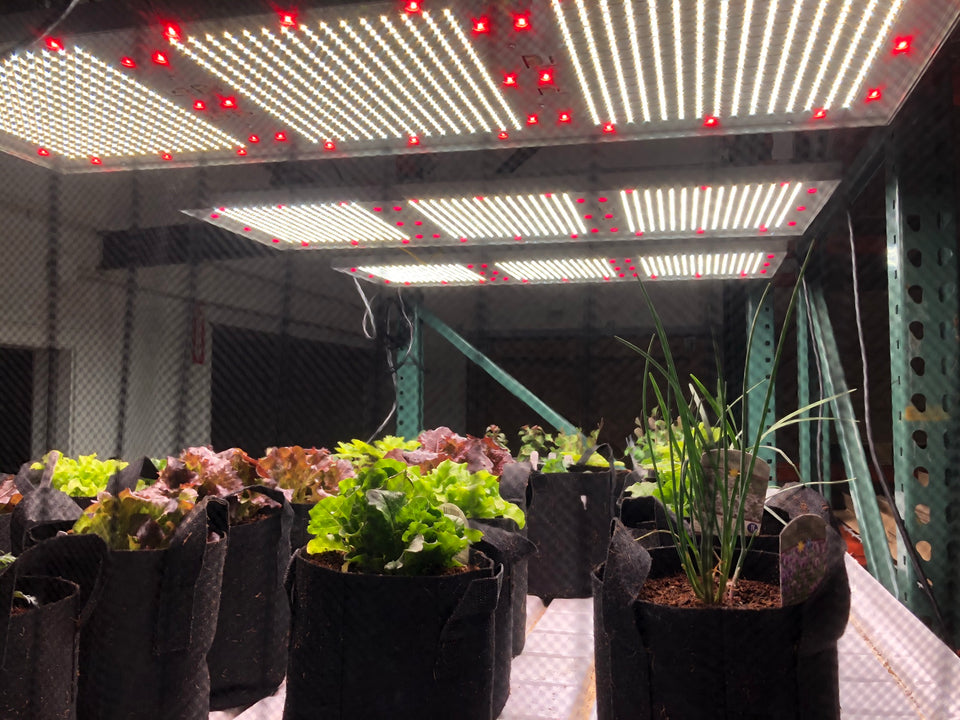 Building indoor gardens for the home or office that are low maintinance and beautiful.
Ask us how you can grow indoors too.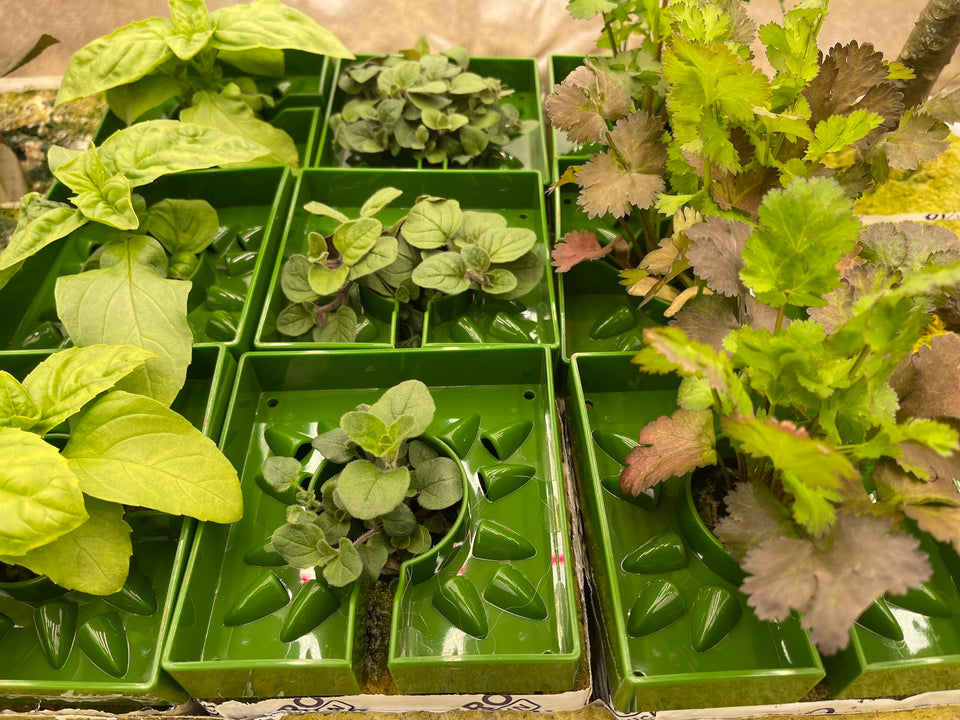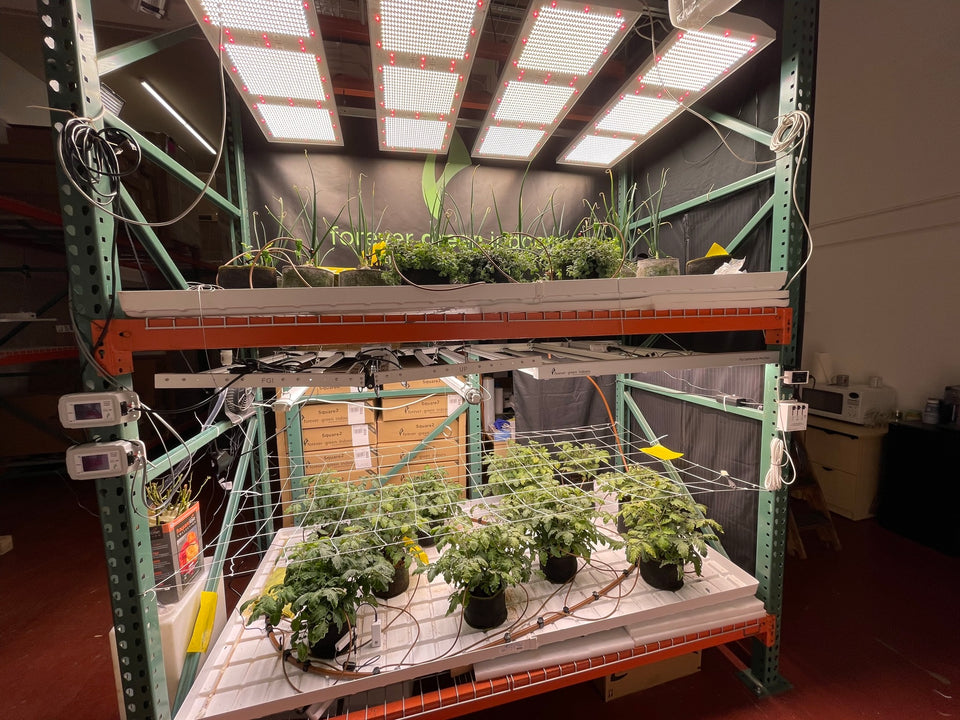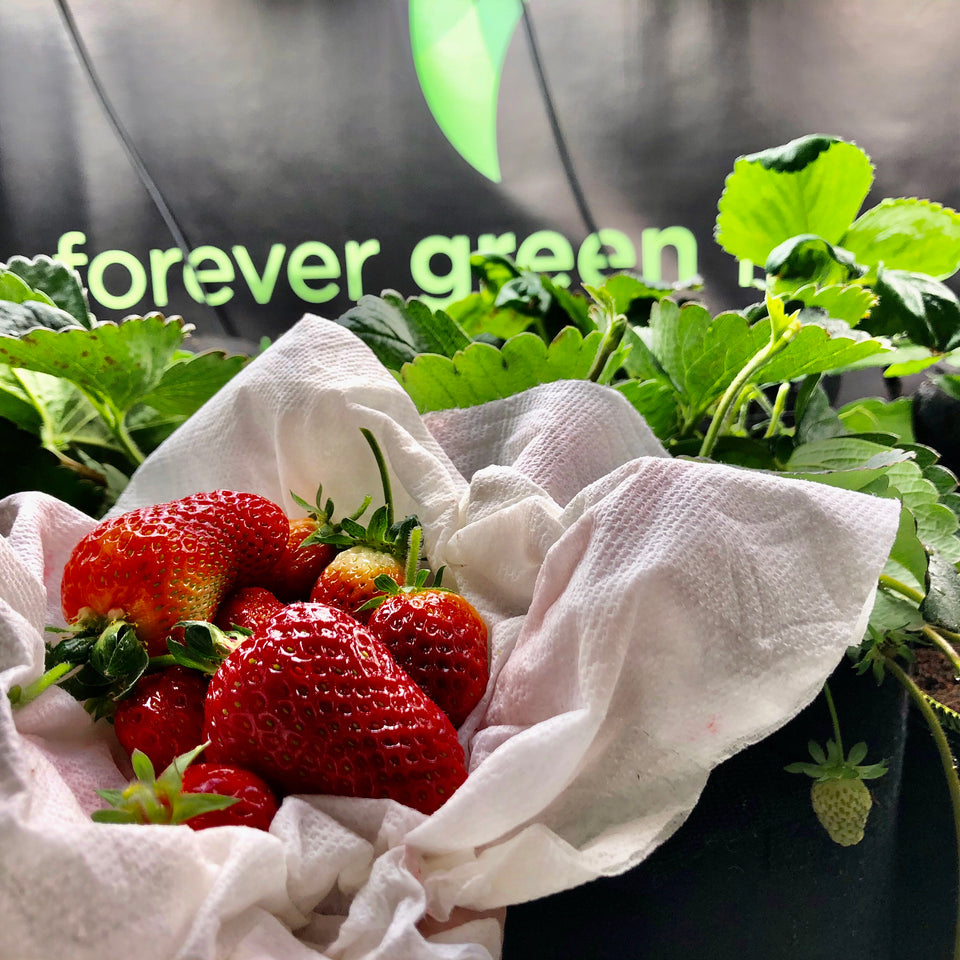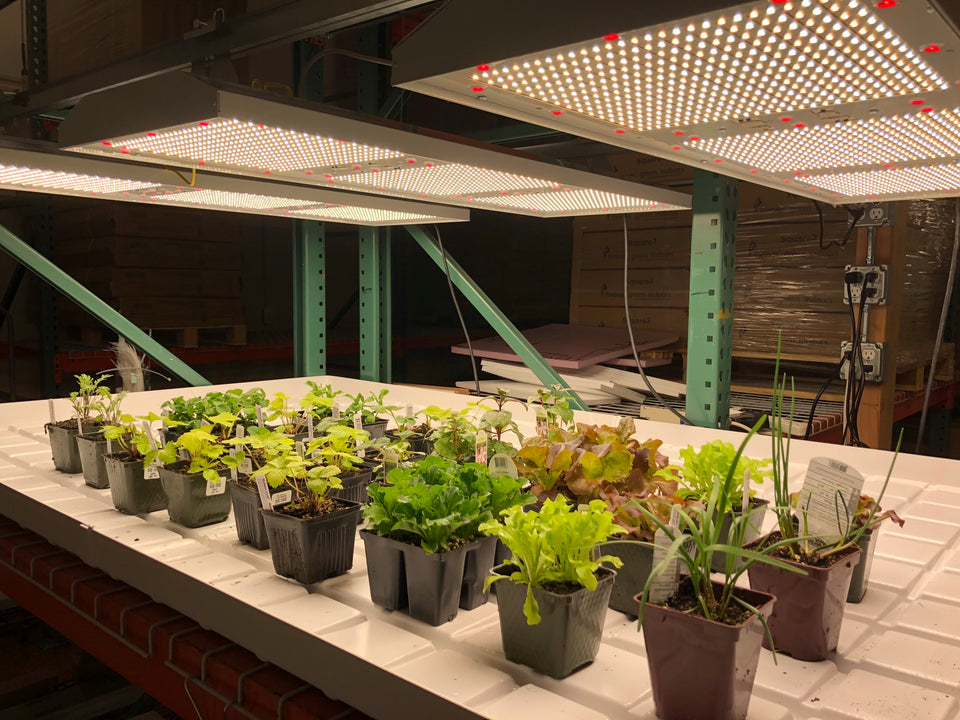 We experiment with the latest grow technology to improve plant health and reduce water use.
SAME DAY FULFILLMENT
(Orders before 11am pst)